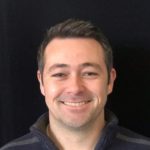 Clay Smith
Vice President of Servicing & Business Analysis
I oversee our Business Analysis areas, Loan Servicing operations, origination wide Data and IT Systems. I have extensive experience in creating and customizing reports; extracting and maintaining data; project management; and business process automation.Fun Facts: Not a diehard fan of any team or sport, but I like the Cowboys, Longhorns, and Reds. I enjoy fishing, golfing, and buffalo wings. I've recently started CrossFit, and I'm pretty much addicted to that now.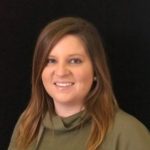 Bethany Taylor-Gilbert
Director of Loan Servicing
I am responsible for daily Loan Servicing's operations and client relations. In addition, I monitor regulations and compliance changes in the servicing industry and responsible to necessary updates to internal processes. My past time is spent with family and doing some weekend traveling.My family enjoys vintage Volkswagens and actually own a couple. We really enjoy the simplicity and adventure it brings to our life.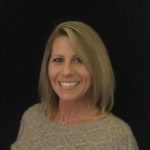 Joy Huffman
Loan Servicing Default Specialist
I work primarily on Mortgage Default, Collections, Bankruptcy as well as Customer Service and Mortgage Servicing. Additionally, I assist with Foreclosures and Loss Mitigation assessments. I believe when we put people first it shows that they truly matter and are valued and supported. Success in maintaining homeownership for our borrowers is my priority.Fun Facts:I enjoy family time most of all, especially celebrations and holidays. I binge watch Netflix while snuggling with my Toy Poodle "Buddy", who I just love!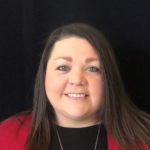 Dallie Martin
Loan Administrator
I serve as the Loan Administrator. My specialty is everything Default, Loan Modifications, Loss Mitigation, Deferred Loans, Matured Loans, Inspections/BPO, and Foreclosures. Fun Facts: Whether it be Nascar or a dirt round track, I love racing! I also enjoy spending time with my family (especially the babies) and listening to music of all kinds. I especially love my sweet little dog Opie Joe!
Veronica Colegrove
Loan Servicing Collection Specialist
I specialize in early loan default, repayment plans, as well as mailed communications. ​
I enjoy helping borrowers find their path out of default and building my skills to better do so.
Brittany Warren
Loan Servicing Processing Specialist
I specialize in payment processing for borrowers, outside servicers and investors. I am tasked with being accurate and efficient with all daily transactions in order to keep the daily operations running.This includes processing payments via mail or electronically, answering questions from borrowers and investors, as well as assisting in the process of paying off loans. Fun Facts! My loves are my Fiance', family and especially my dog Wrigley!  I have a passion for baking.  Being a true Kentucky gal, I love to use Bourbon to create yummy creations for everyone to enjoy. 
Savannah Goff
Loan Servicing Escrow Specialist
I handle everything concerning escrow. This includes paying insurance policies & tax bills, overseeing insurance claims and issuing yearly escrow analyses. I believe it is essential that our borrowers feel heard and appreciated, I strive to assist borrowers in any matter, whether it pertain to Escrow or not. Fun Facts! In my free time I enjoy singing, going to the gym, and spending time with friends and family. I have 9 doggos and 4 cats who demand quite a bit of my free time as well.
Keith Dent
Loan Servicing Customer Representative
I am responsible for assisting borrowers when they have questions or concerns about their loan or need help getting information or carrying out loan-related tasks. Fun Facts! I enjoy reading, playing games, following sports, and spending time with my wife, son, and cocker spaniel puppy.
319 Oak Street
Berea, KY 40403
tel: 859.986.2321
fax: 859.986.5836
NMLS #: 52473 | NMLS Consumer Access