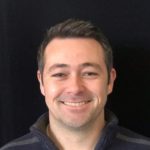 Clay Smith
Vice President of Servicing & Business Analysis
I oversee our Business Analysis areas, Loan Servicing operations, origination wide Data and IT Systems. I have extensive experience in creating and customizing reports; extracting and maintaining data; project management; and business process automation.Fun Facts: Not a diehard fan of any team or sport, but I like the Cowboys, Longhorns, and Reds. I enjoy fishing, golfing, and buffalo wings. I've recently started CrossFit, and I'm pretty much addicted to that now.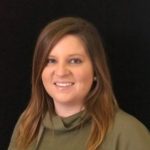 Bethany Taylor-Gilbert
Director of Loan Servicing
I am responsible for daily Loan Servicing's operations and client relations. In addition, I monitor regulations and compliance changes in the servicing industry and responsible to necessary updates to internal processes. My past time is spent with family and doing some weekend traveling.My family enjoys vintage Volkswagens and actually own a couple. We really enjoy the simplicity and adventure it brings to our life.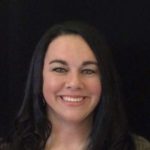 Chrissy Cash
Senior Loan Administrator
I serve as the Senior Loan Administrator. I specialize in new loan setups, loan adjustments, forgivable loans, remittances/invoices, and lien releases. I enjoy problem-solving and giving our customers good news. Fun Facts: I love basketball; as a coach and a spectator (Go UK). I enjoy spending time with my family/friends, completing puzzles, and beach vacations. I love to be the jokester in any crowd because I believe that life is better when you're laughing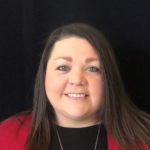 Dallie Martin
Loan Administrator
I serve as the Loan Administrator. My specialty is everything Default, Loan Modifications, Loss Mitigation, Deferred Loans, Matured Loans, Inspections/BPO, and Foreclosures. Fun Facts: Whether it be Nascar or a dirt round track, I love racing! I also enjoy spending time with my family (especially the babies) and listening to music of all kinds. I especially love my sweet little dog Opie Joe!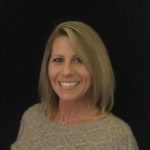 Joy Huffman
Loan Specialist, Default
I work primarily on Mortgage Default, Collections, Bankruptcy as well as Customer Service and Mortgage Servicing. Additionally, I assist with Foreclosures and Loss Mitigation assessments. I believe when we put people first it shows that they truly matter and are valued and supported. Success in maintaining homeownership for our borrowers is my priority.Fun Facts:I enjoy family time most of all, especially celebrations and holidays. I binge watch Netflix while snuggling with my Toy Poodle "Buddy", who I just love!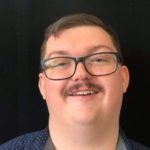 James Edington
Loan Specialist, Collections
I specialize in early default, early demand status, repayment plans, as well as mailed communications. I enjoy helping borrowers find their path out of default and building my skills to better do so. Fun Facts: I love working on classic American vehicles, my current project being a 1970 C/30 Chevrolet. Fine wood working such as making a cutting board or a piece of furniture is relaxing as well as humbling for me. Quality time with friends and family is my favorite way to spend weekends.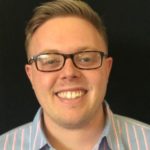 Kyle Baker
Loan Specialist, Escrow
I handle everything concerning escrow and payment processing. This includes paying insurance policies & tax bills, overseeing insurance claims, issuing yearly escrow analyses, posting & applying payments as necessary, and anything else our borrowers may need. I am a fan of many sports but primarily college football and basketball, Go Big Blue! In my off time you might see me on the golf course, at the lake, or just taking it easy with family and friends. Also, my dog Layla is the greatest dog in the history of dogs.
319 Oak Street
Berea, KY 40403
tel: 859.986.2321
fax: 859.986.5836
NMLS #: 52473 | NMLS Consumer Access